Sponsor Zone
FMA 2019 FM Industry Award for Industry Innovation award winner Blue IoT are the global leader in data and information driven IoT building, energy and environmental management automation systems. We deliver end to end integrated data and technology driven services around real time optimisation, predictive maintenance and machine learning that maximises our clients' operational effectiveness and efficiencies across all building, precinct, asset, facility, infrastructure and smart city sectors. This multidimensional platform not only delivers smart building automation and energy management, but also predictive maintenance FDD, health, wellness and safety including COVID-19 services. The system is called Encompass Blue as we encompass both people and buildings.
Ask the team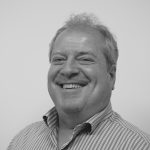 Robert Sharon
Founder & Chief Innovation Officer
bob@blueiot.com.au
+61 407 245 335
Australia
IoT global thought leader, Bob Sharon is a passionate visionary and Disruptor with over 30 years of commercial experience in the I.T., cyber security, data centre, sustainability, built environment and the IoT spaces. He is committed to innovation in the delivery of smart buildings, cities and infrastructure, leveraging new procurement and financial models, technologies, the cloud and the IoT.
Sessions
Blue IoT - Energy Efficiency
Blue IoT - Live Demo
Live demonstration of the Blue IoT Building Management System
Blue IoT - Human experience
Encompass Blue - a cloud based platform