IoT Hub has made the difficult decision to postpone the 2020 Australian IoT Festival that was scheduled for 4 June 2020, in light of public health concerns. We are delighted to confirm that the 2020 Australian IoT Festival will go ahead at a later date, on October 9, 2020, at the Melbourne Convention and Exhibition Centre.
While we are disappointed, we hope our highly valued ticketholders, sponsors and speakers understand the need to reschedule the event.
We are preparing an even more exciting agenda for 2020.
Limited super early bird tickets on sale now, sale ends 01/05/2020.
A separate event, Aus IoT will be held in the same location, 9 October. This is a one full-day event focusing on the Dev side of IoT. For event information and tickets click here!
We are offering Package Deal tickets if you want to bring one of your Dev's along to go to Aus IoT
What is the IoT Festival?
The IoT Festival is the place to mix with buyers and sellers of Internet of Things (IoT) technology and related technologies such as AI. This is a one full-day event packed with captivating speakers, networking opportunities and access to our IoT exhibition area. You will learn, improve, discover, grow and engage directly with all issues affecting IoT!
How are multiple industries tackling the same IoT challenges?
People working on the frontline of IoT will share their insights through sessions relevant to a range of sectors; from smart cities, energy, environment and construction. Take advantage of this unique opportunity to meet and learn from companies offering advanced IoT solutions. Our knowledgeable speakers will share with you how IoT is enabling significant opportunities for Australian organisations and provide real-world examples of critical IoT project considerations.
In 2019, the IoT Festival attracted more than 500 attendees who heard from the likes of BMW, Boral, Kennards Hire, Transurban, Melbourne Water, Dell, Microsoft and Telstra, among many others.
Why should you attend?
Learn about IoT's potential and the challenges for users, enabling you to make better decisions and improve your strategy.
Improve your understanding of how your organisation might benefit from IoT and how to use it successfully.
Discover how other Australian industries are tackling these issues and learn about Australian IoT projects.
Gain the opportunity to meet IoT buyers and sellers in our exhibition area.
Grow your perspective of this fast-evolving technology and its implications for modern organisations and government.
Who should attend?
Are you involved in business, high-level technical or operational decisions or strategy? Do you sell IoT products or services? Or just curious about IoT? This event is suitable for those that are:
Wanting to stay informed about rapidly developing IoT technologies
A business or government organisation planning or implementing an IoT project
An industry body looking to educate their members and advance their industries
A provider of IoT-related products or services wanting to meet IoT users and understand their needs
An IT professional or student looking to better understand where IoT skills are needed
Or an IT developer looking to understand IoT issues relevant to them
Are you an IoT Developer?
The Aus IoT Workshop Seminars specifically for IoT developers will be held at the Melbourne Exhibition and Convention Centre on the same day as the IoT Festival, 9th October. A ticket to Aus IoT also includes access to the IoT Festival exhibition space.
For event information and tickets click here
What are the benefits of attending?

Stay informed
Get a snapshot of this fast-moving technology and Australian IoT projects across multiple industries in 1 day!
Listen to expertly curated talks
​Editors from Nextmedia's specialist IT publications – IoT Hub, CRN, iTnews and BIT – curate the event to bring you speakers who use IoT in the real world
Discover & enhance
Become more informed and improve your organisation by learning about key industry trends, market opportunities and issues affecting Australian organisations
Network & unite
Network, share stories and grow your contacts at Australia's premier environment to do IoT business. It's an excellent place for the IT channel to forge relationships and spark new IoT-centric practices in their businesses.
We are also offering Package Deal tickets if you want to bring one of your Dev's along to go to Aus IoT
Standard ticket price normally $799+GST
Premium ticket price normally $999+GST
*Super Early Bird ends 01/05/20. Prices exclude booking fee.
What's on the event agenda?
We have some amazing and captivating themes set for our 2020 Agenda as highlighted below. Stay tuned for more information, though if you would like to discover more of what our event involves you can view the 2019 IoT Festival Agenda which had a vast range of organisations and key players within the IoT industry.
The spatial data revolution
Mastering the data deluge
Choosing an AI pathway
Advances in 5G
Bridging OT and IoT
Are you deploying IoT ethically and legally? (including facial recognition)
An easier path to IoT sales (for IT resellers and IoT startups)
What does an effective IoT security framework look like?
Solving the IoT integration headache
Don't miss this opportunity to be part of Australia's standout event for buyers and sellers of IoT. Hurry and get your tickets today before they sell out!
What last year's attendees say
After the huge success of the 2019 IoT Festival, we asked our attendees and delegates what they thought about the event. Here are a couple of their comments:
I wanted to thank you for a great event. I really enjoyed the panel session you hosted and had some great conversations after Jeff Sharp
General Manager, Technology Partnerships & Innovation
Transurban
excellent day with loads of the "right kind of people" we wanted to be talking to, which is always what you want. Looking forward to next year! Dale Rankine
CEO, Co-Founder
Reekoh – The Platform for the Business of Things™
Speaker Profiles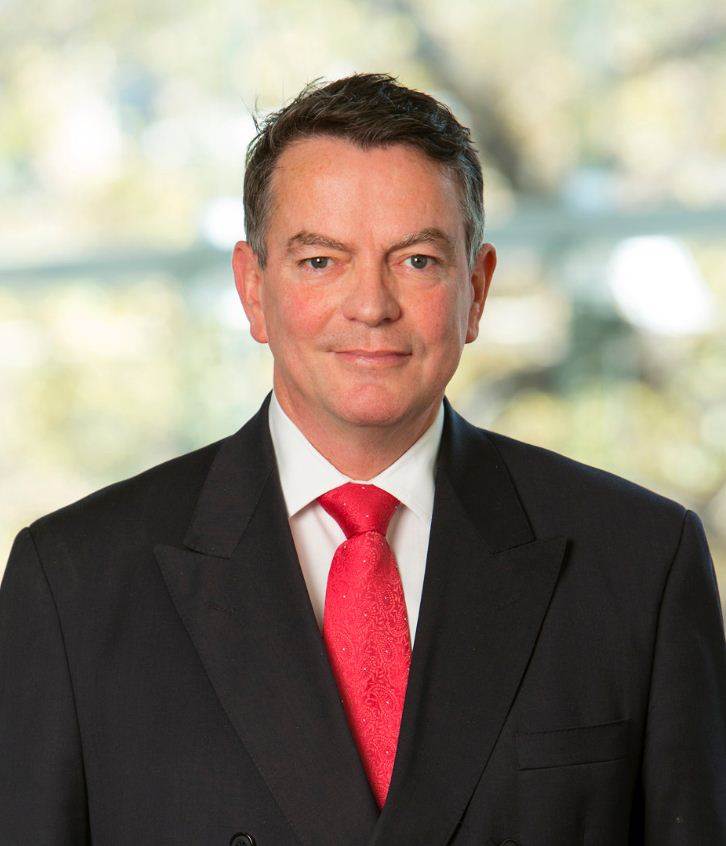 Bruce Thompson is Executive Director Spatial Services in the government of NSW. He is responsible for the State's geodetic and positioning infrastructure and for its spatial and mapping functions.
Bruce has twenty-five years' experience in the spatial sector, in the Queensland, Victorian and New South Wales governments. He is Chair of the Australia New Zealand Land Information Council (ANZLIC) and a Board member of FrontierSI.
Would you like to sponsor the IoT Festival?
Sponsoring this event will give your business a huge opportunity to get in front of and partner with buyers and key-decision makers from multiple industries! Sponsoring will allow you to be in the right place at the right time!
You'll quickly expose your organisation to people from multiple sectors as this event is relevant to a wide range of sectors, such as government, construction, property, energy, transport, environment, water and other fields.
You'll find attendees eager to learn about IoT deployments, strategies, outcomes, challenges and solutions.
Sponsoring this event is an excellent way to have your brand seen at the event and online via IoT Hub. Sponsors can guarantee a speaking slot, either as a keynote speaker or in one of the sessions throughout the day, showcase their products and services in the exhibition area, and benefit from sponsored articles on IoT Hub and other promotional activity.
And of course, you'll get to network, share stories and forge relationships that could spark new IoT-centric practices in your business.
For all sponsorship, exhibition space or event opportunities please contact Darren or Joanne.
Darren McNally
General Manager
Nextcustom
dmcnally@nextmedia.com.au
02 9901 6304
Joanne Ross
Project Manager
Nextcustom
jross@nextmedia.com.au
02 9901 6334
Want to speak at the IoT Festival?
Is your organisation breaking new ground with its Internet of Things (IoT) project or research? Do you have deep IoT insights or expertise to share?
We are looking for speakers that can discuss the realities of IoT, including key issues to consider, business benefits, key challenges and their successes.
If this sounds like you please let us know by filling out this quick form.